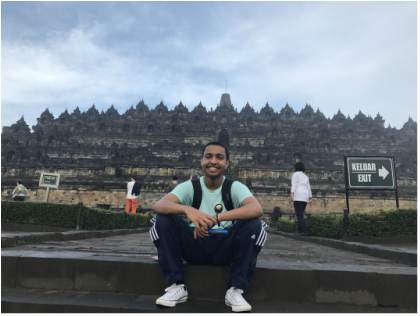 Ibrahim Ibrahim just returned to Portland after presenting at the Global RCE Conference, an United Nations University initiative on Sustainable Development, in Yogyakarta, Indonesia!

Mr. Ibrahim spoke of the photography program he initiated last year for students at a Portland elementary school; students from immigrant families took one meaningful photograph a day and then wrote about how the photograph expressed their shifting identities.

We are thrilled that Mr. Ibrahim will be leading a similar project for Yo Ghana! in January with a school in both the Pacific Northwest and Ghana. He is a Young Leader in Action at the World Affairs Council of Oregon, a student at the Oregon Islamic Academy, and has a big heart for service.