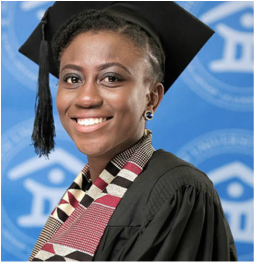 Yo Ghana! is delighted to announce that Mr. Aaron Jones and Madam Dorcas Mensah have joined our board!
Mr. Jones brings a wealth of experience in marketing and public relations to Yo Ghana! Since graduating from Gonzaga University with a degree in Journalism, he has worked for Adidas, the University of Portland, and Frank Creative managing accounts and marketing, among other companies. Mr. Jones has been a dedicated and valued contributor to Yo Ghana! since our inception. He arranged to have our website completely revamped several years ago, has used his contacts in the media to give us exposure on television and in magazines, is one of our most successful and dedicated fund raisers, and guides us in our public relations. In other words, his joining the board is something of a formality, as he has already been doing the work!
"
What I love about Yo Ghana! is the chance to make a difference in the life of a Ghanian child," says Aaron. "Personal connections and education are of utmost importance to me, and Yo Ghana! exemplifies both of these values."
Madam Mensah recently graduated from Ashesi University, where she was a Mastercard Foundation Scholar and one of three graduates to receive its highest honor, their Scholarship, Leadership, and Citizenship Award.
A faculty member describes her as "the most versatile, enterprising, resourceful, helpful, respectful, conscientious, meticulous and selfless student I have ever come across in Ashesi."
She co-founded Starfish Aid (an organization devoted to assisting rural schools), has worked with organizations devoted to improving girls' education, and was a delegate to the Model African Union Debate at Oxford University. She has a full scholarship to do graduate work in African Development at the University of Edinburgh.
"I'm excited to be a part of this family of change," Dorcas remarks. "I can see the inspiration these kids gain from writing to each other and connecting to others a world apart." She is also impressed that Yo Ghana! "stimulates local communities to support local projects to create a sense of local ownership."